DIGITAL VIDEO BROADCASTING - DVB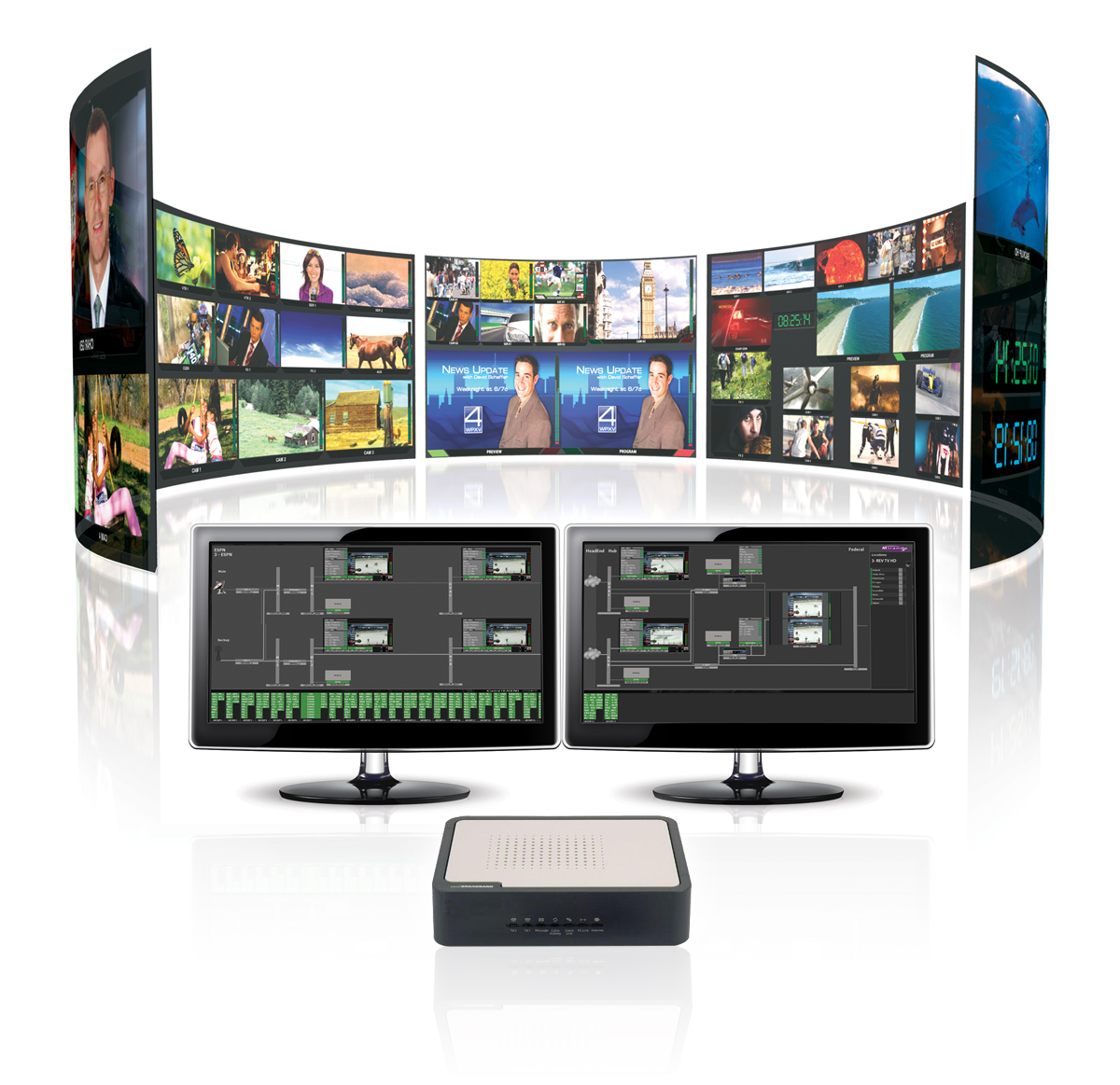 Digital Video Broadcasting (DVB) is a suite of internationally accepted open standards for digital television which is widely accepted from Multiple Services Operators either as DVB-C (cable), DVB-T (terrestrial) or IPTV platform. This technology has huge advantages over the traditional analog broadcasting in terms of quality of the service, the quantity of channels that can be transmitted via the available spectrum and the interactive features like digital teletext, subtitling (closed captioning), EPG (electronic program guide), PVR (personal video recording), PPV (pay-per-view), VOD (video-on-demand) etc.. We have been deploying DVB solutions from its beggining and supporting end-to-end DVB operations:
RECEPTION OF SIGNALS: Gathering the needed services like tv channels, radio stations, subtitles and EPG sources from various sources like sattelite, terrestrial, IP or directly from their studios is essential task at MSO headends. We can provide best practice solutions in order to make this task easy and flexible while maintaining guaranteed quality to the end-customers.
DIGITAL PROCESSING AND MULTIPLEXING: Since in DVB the concept from "channel" in analog terms have moved to "transport stream" in digital terms, it is very important to plan and design the system from the start and maitain flexibility and scalability for the future. With other words, unlike the analog broadcast where you need one frequency for one channel, in DVB on every frequency whole multiplex of services are bond together for maximising bandwidth utilisation. Working with best vendors like WISI, TELESTE, WISSION, FTE, BLANKOM DIGITAL and many others, all of them offering different approach and features, we can create ideal solutions for every scenario.
OUTPUT MODULATION AND DISTRIBUTION: When all the services are received and multiplexed in transport streams they are ready for transport and distribution. This is done via modulating the signals with most effective modulation schemes according to the media and technology choosen for this task ranging from DVB-C (cable, QAM modulations), DVB-T (terrestrial, COFDM modulation), IPTV (IP packets over IP networks). Transfer from one to another type of transport stream like ASI2IP, IP2ASI, QAM2COFDM, COFDM2QAM etc. are also often used in these operations. For all of these tasks we can support your effort for best quality services.
END USER RECEPTION: The satisfaction of the end-user when he turns on the SetTopBox is only valid and competent assessment of the quality of the services offered by the provider. Therefore, besides the quality of the reception,processing,transport and the distribution of the services, the quality and reliability of the end-user equipment is very important and for every distribution technology we can help choosing the right SetTopBox or other pice of hardware that works best with your type of network.
SOFTWARE SUPPORT: Having the right software tools is essential for proper operation of the hardware. Every vendor that we work with provides software support for its equipment and our software department having our own networks as test scenarios is developing integration solutions like our suite for billing, provisioning, monitoring and management of cable services BIPROM which has billing, smartcard, set-tob-box and client management integrated with CONAX and other CAS scrambling systems.