IP connectivity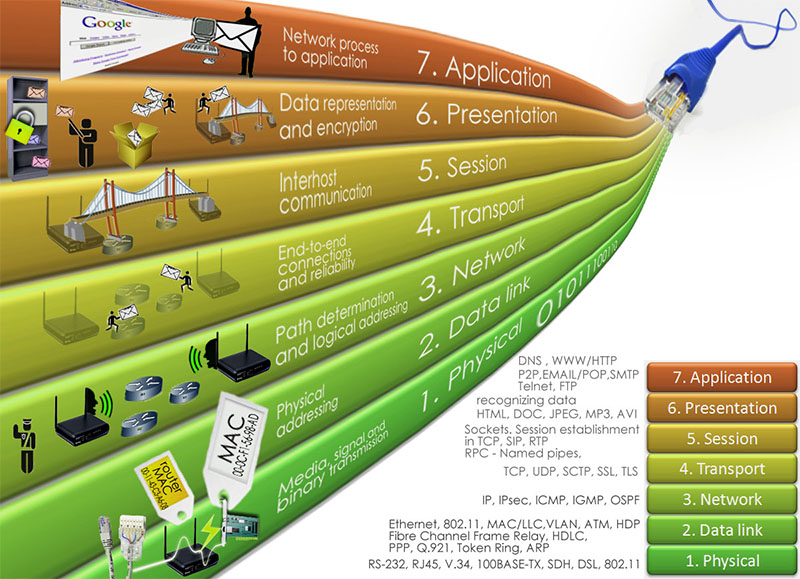 INEL is a company that owns and supports many networks including Cable/DOCSIS, Ethernet-To-The-Home,HFC, Wireless and combined operators, all of them demanding variety of IP connectivity solutions. From our past network operations we have gained deep knowledge and experience and our team is in constant education and upgrading process to be able to provide top level support and cunsulting for all major IP connectivity concepts:
ROUTING: All major routing protocols and vendors can be implemented in proffesional and cost-effective manner, scaled according to our clients needs. Implementation of all kinds of routing mechanisms like basic and advanced routing, BGP, OSPF, RIP multihomed IPv4 and IPv6 connectivity,advanced traffic engineering, traffic shapping and QoS, VPN and tunneling, firewalling, traffic analysis, load balancing and many more are usual project activities for our staff trained to work with vendors like CISCO, ZTE, MIKROTIK, LINUX or BSD based routers.
SWITCHING: From huge backbone, transit and ISP networks to the last home client, switching of ip packets across networks is the basic operation which needs to be designed and maintained properly for ultimate customer satisfaction. We can provide proffesional help and support for implementation of port and tag based VLANs,link aggregation and port trunking,ring protection protocols, QoS and all Layer2 and Layer3 operations available on unmanaged, web-smart and managed switches from vendors like CISCO, ZTE, ZyXEL, TRENDNET, TP-LINK and others.
INFRASTRUCTURE: Our long reference list of client networks includes operators which have choosen different ways to distribute their services. Many times there are terrain conditions that are dictating the technology and many times there is need to combine many technologies like copper ethernet,coax,fiber-optic and wireless together to provide data and voice services. For any scenario, we have already tested and implemented the best choices from the best vendors.
MONITORING: Every IP network, regardless of how good is designed and deployed, needs to be constantly monitored for preventing and detecting overheads, power outages, failing components or for traffic analysing and resource planning. Depending on the routing, switching and transport technology we can provide, configure and produce monitoring tools and applications that best suit our clients.
SERVICES: In every IP distribution network there is need for services that will provide the functionality of the system. We have long experience of implementing network applications like DHCP, DNS, TOD, NTP, FTP, TFTP, CACHE, NFS, VPN, WEB, MAIL, DATABASE and other serfvers on Linux and BSD IPv4 platforms and our current commitment is to transfer all our expertise to the new IPv6 platform and to build future-proof solutions for our clients.