Biprom2
Complete software solution for cable DOCSIS operators: BIPROM is software suite that was inspired by the need of compact all-in-one billing, provisioning, monitoring and subscriber managment for analog tv, digital tv, cable DOCSIS internet and VoIP services. It was primarily constructed for the needs of our own networks and have been under constant development ever since and by now it is heavily tested, well proven and deployed at growing list of network operators.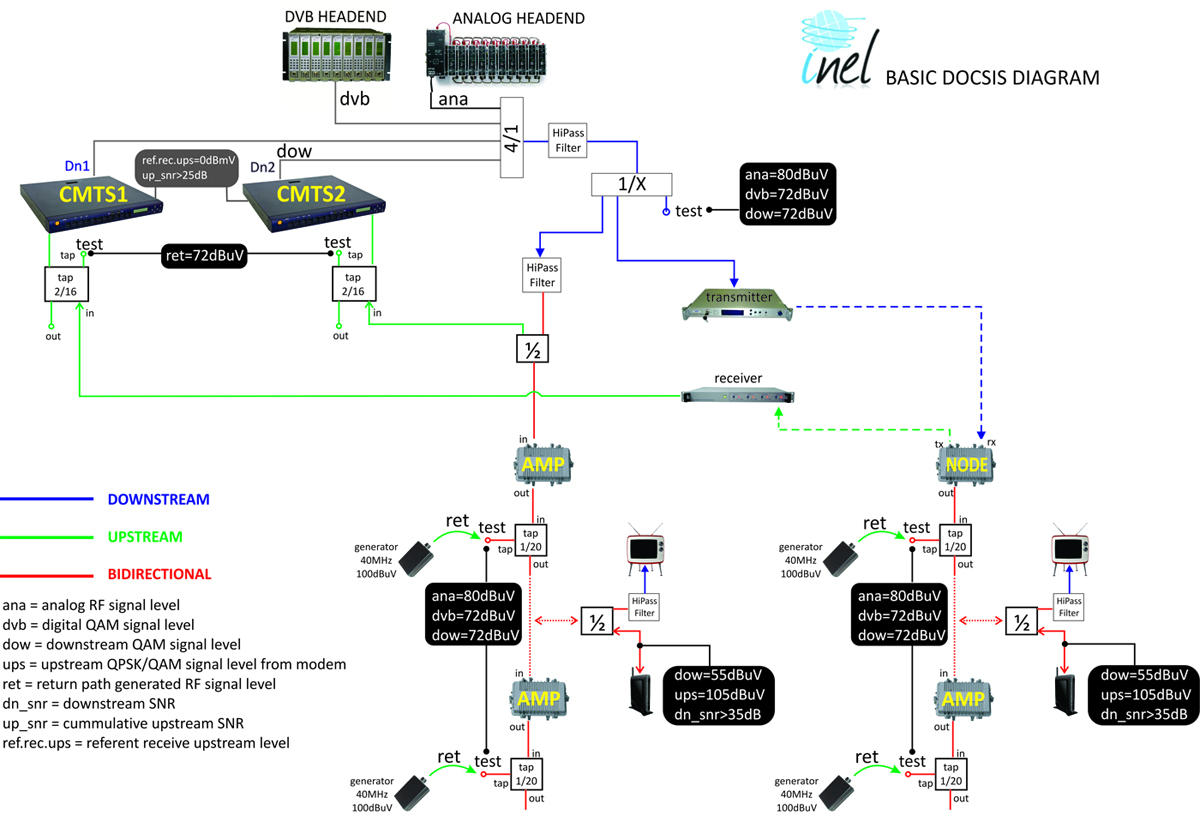 MULTIPLE SERVICES FLEXIBLE BILLING
ANALOG tv: multiple custom postpaid service plans can be created and assigned to customers
DVB: unlimited CAS access criteria keys can be inserted and unlimited service plans can be created with combinig them. Multiple service plans can be assigned to every smartcard and multiple smartcards can be assigned to each customer.
DOCSIS: multiple cable internet flexible service plans can be created each with flatrate or maximum of 2 levels for bandwidth throttling, limited or unlimited traffic included or pay as you spend traffic.
VoIP: month based postpaid service plans can be created for subscribers with VoIP services. The QoS for VoIP is integrated in the DOCSIS config files and VoIP service is indicated in the web interface.
BILLS&REPORTS: charges are generated automaticaly every month, at every change or manualy by operators. Bills are created from the charges and payments are taken for each created bill. Each charge or payment is evidented in many detailed financial reports while the billing system remains flexible and error-proof.
SIMPLE AND EASY SUBSCRIBER MANAGEMENT
The user-friendly web interface is subscriber oriented and makes subscriber data easier to find and display.
Subscribers can be searched, sorted and selected by many criterias.
All subscriber data and data created or gathered by the system can be managed from single location in the web interface
CENTRAL MODEM PROVISIONING & MONITORING
All needed servers (dhcp,tftp,tod,ntp,smtp,sms) are integrated on single machine and can be maintained via the web interface.
Custom DOCSIS config files for each internet or VoIP service plans are created according to your needs.
Total traffic for each modem is monitored via SNMP. The BIPROM server can optionaly act as local traffic router and account the local traffic faster and for free to the subscribers.
Downstream receive signal level, downstream SNR and and upstream transmit signal level are graphed fo each cable modem enabling you to track every change in the cable plant Modems with bad signal parameters are automaticaly identified and indicated for check
RF SPECTRUM ANALYSIS
CMTS monitoring includes downstream and upstream parameters monitoring and upstream SNR graphs for each CMTS and upstream port.
All upstreams from all CMTS-s can be watched live on single page of the web interface. Levels are colour coded for fast detection and reaction to problems.
Modems and subscribers can be separated by upstream ports on which they are registered on each CMTS.
While cable modems are monitored for RF levels at their end, each CMTS is polled for the levels of the modems at CMTS side. Sorting and comparing the results enables pinpointing of defects in RF networks.
NETWORK TRAFFIC MONITORING
Current and history graphs for bandwidth usage and packets-per-second utilisation of network devices are organized for full IP infrastructure overview.
Routers are monitored on every active ethernet NIC
CMTS-s are monitored on all upstream and downstream channels and on all active ethernet NICs.
MULTILANGUAGE WEB HIERARCHY
The web interface is multilanguage and customizable in a way that the admin can use one language and every customer can still choose his language.
ADVANCED AUTOMATION
Bandwith throttling, automatic deactivation of modems and DVB cards for unpaid bills or by schedule and other automatic operations can be turned on in general for all the subscribers. Afterwards, for each subscriber exceptions can be made or VIP subscriber groups can be created to avoid automation for them.
Optionaly, automatic redirection to warning page can be done for subscribers that have unpaid bills. This way, for some period prior to deactivation these subscribers will be periodicaly warned.
Feel free to visit our demo BIPROM host and get familiar with the functions of the web interface. Note that some functions may be unavailable in the demo because it is not in real production and all subscriber and technical data inside is fictive and for presentation and testing purposes only.